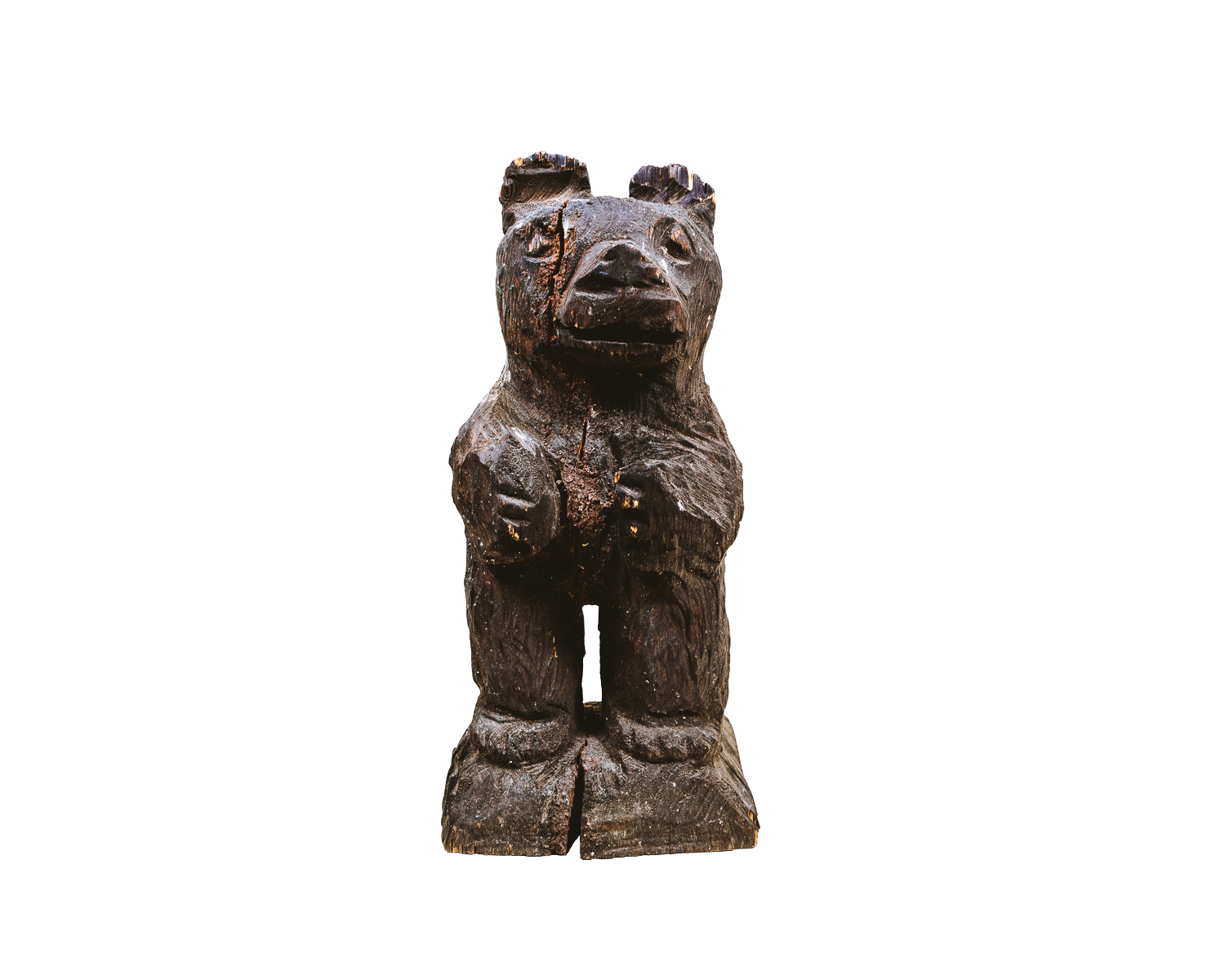 Wooden Bear Sculpture
Wooden bear carving, folk art.
I love this little guy! He's a folk art carved bear (even has a little bear tail), and boy is he cool! He's just a cub, at just 16 inches tall, but he commands a lot of attention! He's a true example of primitive art! This would look amazing in your cabin home, or your rustic home decor setting.